Decades in Concert® Sounds of the 70'S (Sept 10 – Oct 3) 2021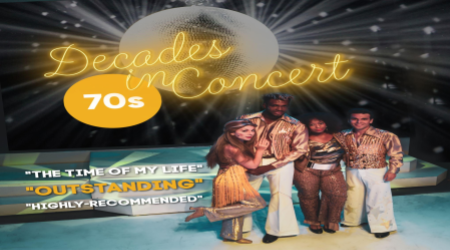 TICKETS: $35-$45
BECOME A CABARET MEMBER CLICK HERE

The Downtown Cabaret is thrilled to be lauching it's very own original concert revue series: Decades in Concert. This inagural production transports audiences back to the 1970s to revisit the sights and sounds of the AM Gold radio era. Using music from Elton John, Carole King, The Bee Gees, Stevie Wonder, Donna Summer and many many more, Decades in Concert tells the story of the history and culture of America's bicentenial years. This live concert with a talented cast and music just the way you remembered it will immerse you in nostalgic multimedia and transport you back to a decade when the living was easy!